Killing Eve Season 2 Episode 1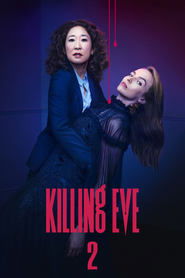 Killing Eve Season 2 Episode 1
Eve is reeling from her act of violence against Villanelle and doesn't know whether she is alive or dead. A paranoid and severely injured Villanelle manages to get herself to the hospital for treatment. Carolyn approaches Eve with an intriguing opportunity.
Views: 87
Serie: Killing Eve
Director: Damon Thomas, David Leon, Lindsay Grant, Paul Daintree, Sam Smith, Steve Robinson
Guest Star: André Refig, Barbara Flynn, Caroline Crier, Elena Saurel, Irina Lytiak, Luke de Woolfson, Michael Moore, Mohamed Badissy, Pierre Atri, Sonia Elliman, Terrence Amadi, Thomas Jeand'heur
Episode Title: Do You Know How to Dispose of a Body?
Air Date: 2019-04-07
Year: 2019