Killing Eve Season 2 Episode 6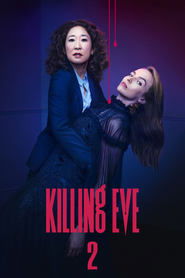 Killing Eve Season 2 Episode 6
The point of no return: Villanelle uses her unrivaled infiltration skills to immerse herself in the world of a new target. Their relationship on the rocks, Eve and Niko confront each other about their future.
Views: 81
Serie: Killing Eve
Director: Alex Streeter, Francesca Gregorini, Non Eleri Hughes, Paul Daintree, Sam Smith
Guest Star: Andrea Tivadar, Azaan Symes, Basienka Blake, Cat Simmons, Emma Pierson, Geff Francis, Henry Lloyd-Hughes, Laura Bayston, Laura Karklina, Neil Ford, Nigel Betts, Phil McKee, Shannon Tarbet, Tom Scurr
Episode Title: I Hope You Like Missionary!
Air Date: 2019-05-12
Year: 2019